The Swallows of Bannes
Volatile music
for a strange bird
Martine & Philippe Cathé

I - In Tail Coat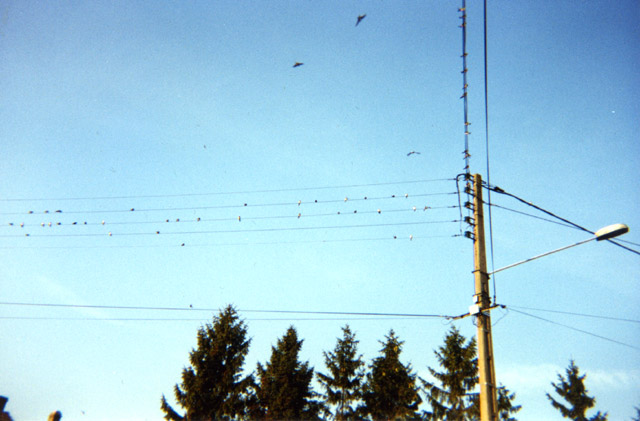 When swallows, in Bannes, perch on five wires, whom they sing and what they are photographed by a publisher who knows a musician who...
Here we have a very legible score, with birds in (black) crotchets and (white) minims whose position of the tail indicates the line or the line spacing. The subject so is exposed then developed.
During the preliminary study of transcription of the ornithological score, two notes disappeared. So what!?...