The Swallows of Bannes
Volatile music
for a strange bird
Martine & Philippe Cathé

III - The Wind Pricks Up
(or the Bannes Aubade)
The migration is near...
In chorus, the idle birds intone a folksong
for a goodbye with Bannes.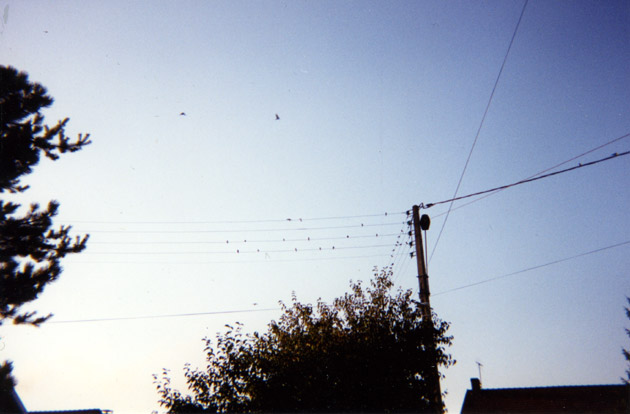 A score for leader of chorus. To help him, swallows prepared from left to right, in order of entrance on stage, gathered by tessituras on the same wire: the basses on the lower wire, then the tenors, the altos and the sopranos. They sing cheerfully (in french): V'la l'bon vent.