The Swallows of Bannes
Volatile music
for a strange bird
Martine & Philippe Cathé

V - Et ascendit in cæli
Birds lovers, pious (or pale)* birds,
on which they sometimes impale themselves.
(*) Joke. In French pious=pieux and pale=pieux.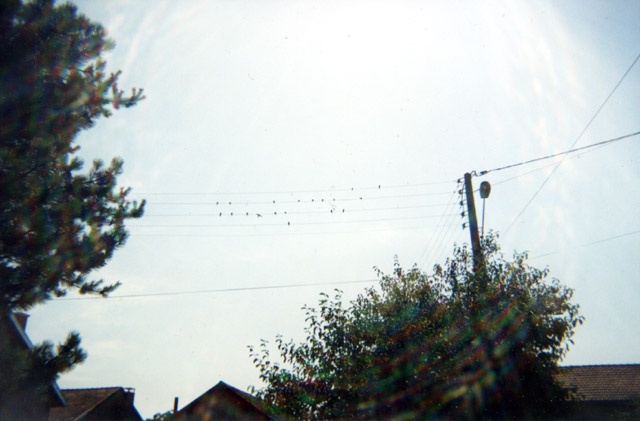 No clef is used, a note is allocated to every line: the result is a suite of mélismes which we could say "ancient" by agreement. Given rhythm by an intermittent sicilian, the composition develops by sequences: a monodique, one in two voices, one in three voices; an imitative development by phrase; then a final harmonization of the subject in four voices.