The Swallows of Bannes
Volatile music
for a strange bird
Martine & Philippe Cathé

VI - Birds of Doom
Because these feather-brains do not escape the contemporary processes,
especially when their vacuity is evident...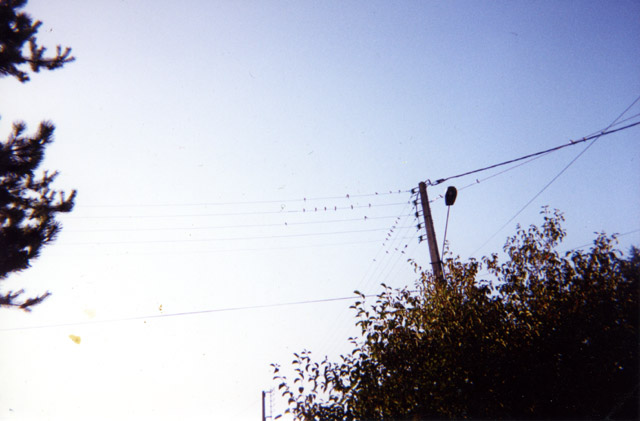 Formal try to obtain a semi-generalized series. To obtain more notes than propose it the swallows's scores, the only direction of the movement between two birds was kept to compose a dodecaphonic series. An identical serial process was chosen as the rhythm.
Exercise to be coolly played with gravity and a serious bearing.