Typographical practice
The tools of the workshop [6] - by cls
Le chien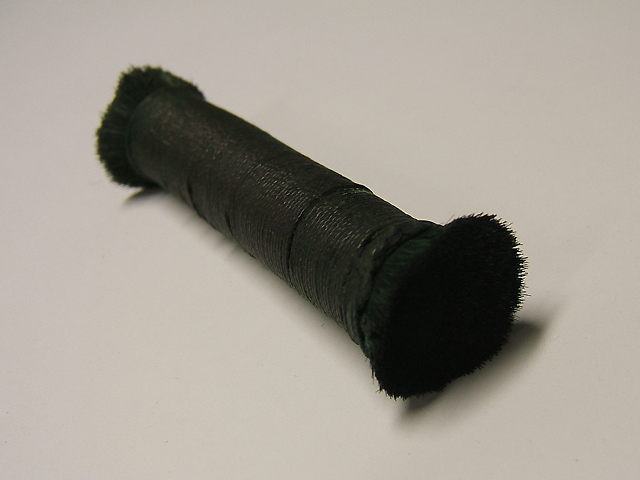 Elle a un drôle de nom : le chien, cette petite brosse à poils très durs qui sert à frotter les caractères typographiques pour les nettoyer lorsqu'ils sont encrassés d'encre ou de poussière (ou des deux). D'où vient-il, ce nom ? On l'ignore du côté de par ici, mais on utilise l'outil très régulièrement pour que l'impression soit toujours de la meilleure qualité possible.
Comments
Nobody gave a comment yet.
Be the first to do so!
Categories


Undergrowth typography


Typographical practice


Typo des rues


The picture of the day...


Tales ans short stories


Streets typography


Rural typo


Proverbs


Printing


Post-competition


Places of conviviality


My masters


Internal news


Friends


Fourneau-Fornax


External news


Editorial practice


Competition


Bookish teratology


Book-collecting


Bibliophilie


Art


Alphabet
last posts
Last comments
Archives
October 2023
S
M
T
W
T
F
S
01
02
03
04
05
06
07
08
09
10
11
12
13
14
15
16
17
18
19
20
21
22
23
24
25
26
27
28
29
30
31