Places of conviviality
<!u007>Urban conviviality [7] - by cls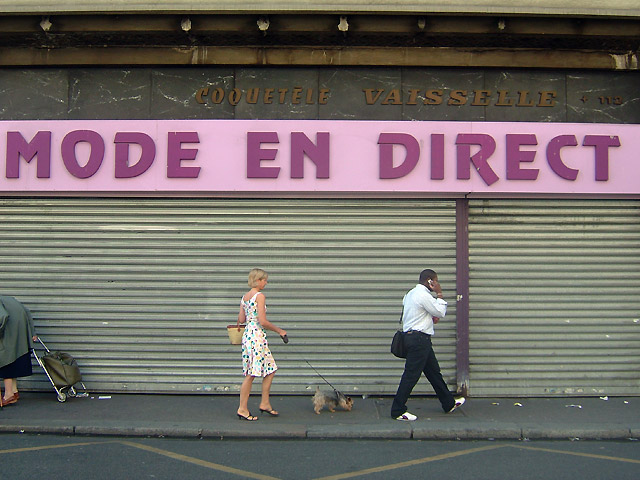 Foin des lieux sélects ou des salons privés, les défilés de mode, maintenant, se font dans la rue. On y gagne en spontanéité ce qu'on y perd en sophistication. Plutôt à prévoir pour le prêt à porter que pour la haute couture.

Categories


Undergrowth typography


Typographical practice


The picture of the day...


Tales ans short stories


Streets typography


Rural typo


Proverbs


Post-competition


Places of conviviality


My masters


Internal news


Friends


External news


Editorial practice


Competition


Bookish teratology


Book-collecting


Art


Alphabet
last posts
Last comments
Archives
September 2020
S
M
T
W
T
F
S
01
02
03
04
05
06
07
08
09
10
11
12
13
14
15
16
17
18
19
20
21
22
23
24
25
26
27
28
29
30