Tales ans short stories
cardboard packaging - by cls
Concentration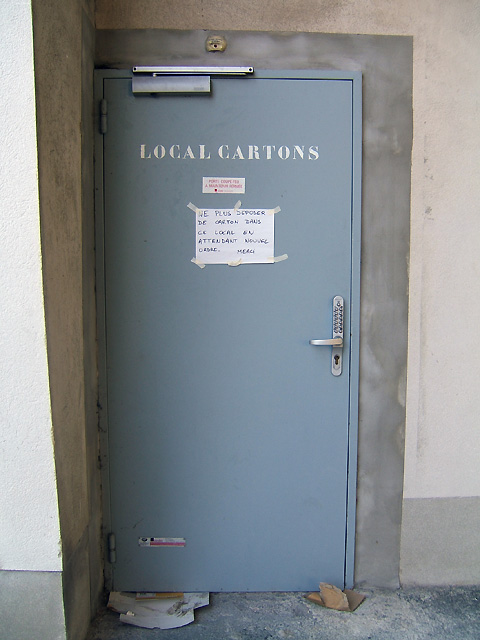 Vous qui entrez ici, laissez toute espérance... » qu'on m'a dit quand je suis arrivé ici. Et je n'ai pas été le seul à qui l'on a dit ça. On arrivait par centaines chaque jour. Porte à peine ouverte, on nous poussait à l'intérieur et on refermait. Serrure à code, s'il vous plaît. Pas d'évasion prévue. Bientôt, à cause de la cadence d'arrivage des nouveaux, ce fut plein. La porte ne s'ouvrit plus. On était si serrés, si compressés que je mincit sans m'en rendre compte. Régime involontaire. J'avais la chance d'être tout contre la porte lors de sa dernière ouverture. Alors, malgré les conseils de prudence des autres, j'ai tenté le tout pour le tout. Une seule issue pour l'évasion : sous la porte. Et comme j'avais minci... Je progresse de millimètre en millimètre. C'est lent mais j'ai bon espoir. Plus que quinze centimètres et ça y est... L'espérance, moi, je l'ai toujours gardée.
Comments
Nobody gave a comment yet.
Be the first to do so!
Categories


Undergrowth typography


Typographical practice


Typo des rues


The picture of the day...


Tales ans short stories


Streets typography


Rural typo


Proverbs


Printing


Post-competition


Places of conviviality


My masters


Internal news


Friends


Fourneau-Fornax


External news


Editorial practice


Competition


Bookish teratology


Book-collecting


Bibliophilie


Art


Alphabet
last posts
Last comments
Archives
October 2023
S
M
T
W
T
F
S
01
02
03
04
05
06
07
08
09
10
11
12
13
14
15
16
17
18
19
20
21
22
23
24
25
26
27
28
29
30
31