Book-collecting
<!voltaire>Voltaire - by cls
Amour, amour, quand tu nous tiens !
Au dix-huitième siècle, et même un peu après, on ne faisait que peu de cas des vers de M. de Voltaire. Ils n'étaient guère aimés, ces pauvres vers, ces piètres vers, pas besoin de se mettre la tête à l'envers. Pourtant, nous avons ici un exemple contraire. Nous ne pouvons que constater que les vers, eux, aimaient bien les vers de M. de Voltaire. Tout est une question de public, et tralali, et tralalère...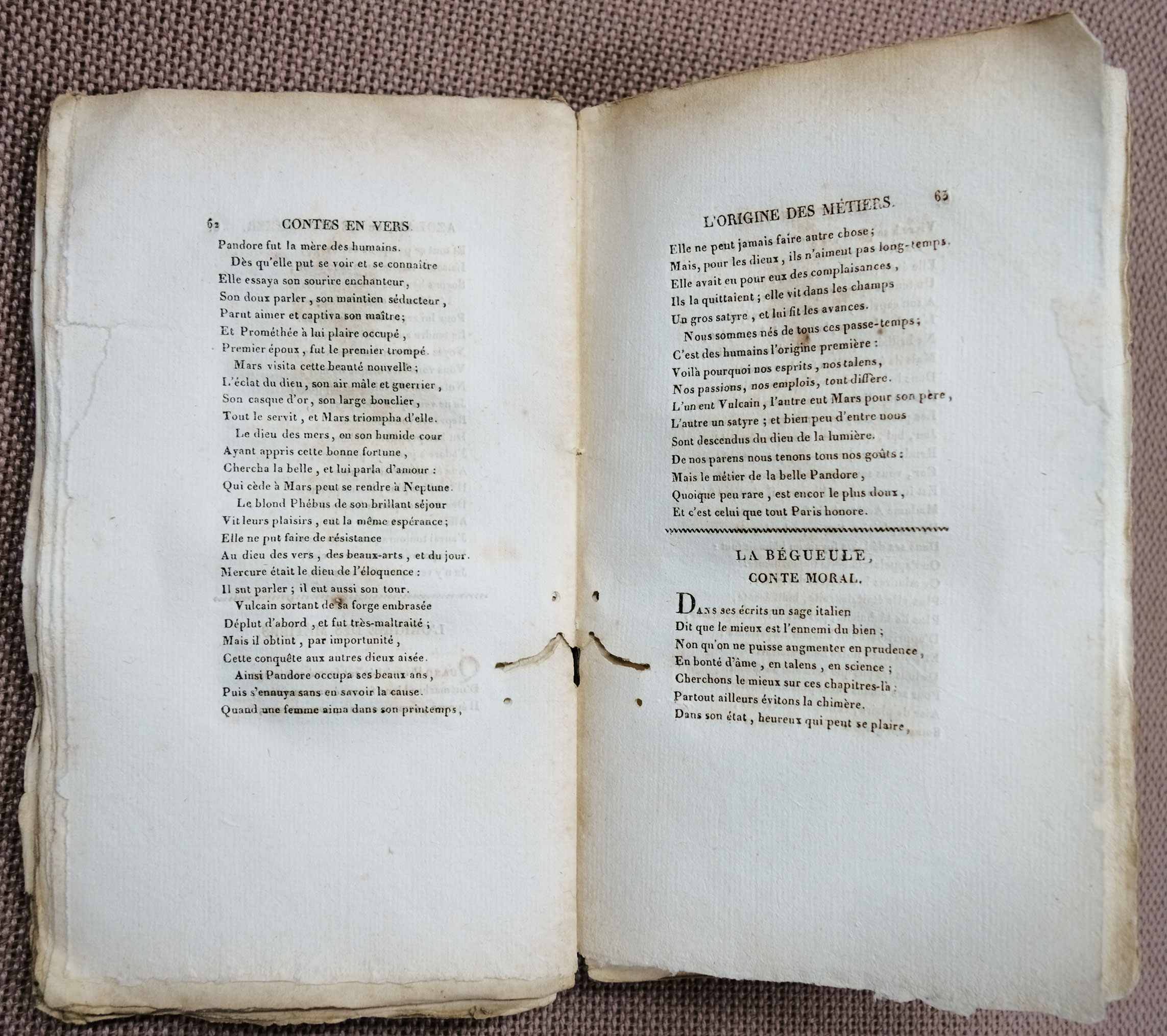 Comments
Nobody gave a comment yet.
Be the first to do so!
Categories


Undergrowth typography


Typographical practice


The picture of the day...


Tales ans short stories


Streets typography


Rural typo


Proverbs


Post-competition


Places of conviviality


My masters


Internal news


Friends


External news


Editorial practice


Competition


Bookish teratology


Book-collecting


Art


Alphabet
last posts
Last comments
Archives
February 2020
S
M
T
W
T
F
S
01
02
03
04
05
06
07
08
09
10
11
12
13
14
15
16
17
18
19
20
21
22
23
24
25
26
27
28
29