The picture of the day...
Solution - by cls
Bouché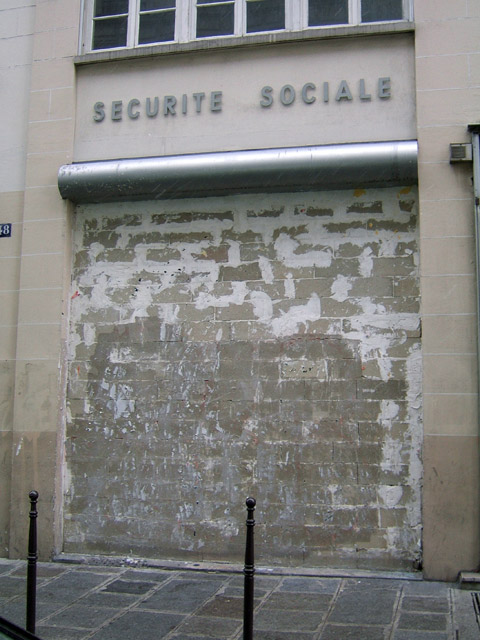 Il fallait le trouver, et l'un de nos technocrates fonctionnaires y a enfin pensé : pour boucher le trou de la Sécurité sociale, il suffisait d'en fermer l'entrée. On félicite l'heureux promoteur de l'idée, un réel bienfaiteur de notre beau pays.
Comments
Nobody gave a comment yet.
Be the first to do so!
Categories


Undergrowth typography


Typographical practice


Typo des rues


The picture of the day...


Tales ans short stories


Streets typography


Rural typo


Proverbs


Post-competition


Places of conviviality


My masters


Internal news


Friends


External news


Editorial practice


Competition


Bookish teratology


Book-collecting


Bibliophilie


Art


Alphabet
last posts
Last comments
Archives
October 2022
S
M
T
W
T
F
S
01
02
03
04
05
06
07
08
09
10
11
12
13
14
15
16
17
18
19
20
21
22
23
24
25
26
27
28
29
30
31